---
STICKMAN NO.3 PUZZLE BOX
---
RELEASED: 10.27.2005
PRODUCED: 50 Copies
DESIGNER: Robert Yarger
SIZE: 10 x 6.5 Inches
PRICE: $120 (SOLD OUT)
COMMENTS: Stickman's number 3 puzzle box is not only a beautiful work of art, but also a very difficult puzzle box, requiring a total of 106 moves to access all three drawers. The design is stunningly original, breaking new ground in puzzle box design territory. It can only be opened by manipulating its gears, levers, knobs, tabs, and drawers in the proper order. Box includes its original 20-page full color instruction booklet. (Note: Instruction booklet gives directions for opening the box, but does not provide guidelines for getting it closed. This is left up to the puzzle worker to figure out, and the solution cannot be obtained by simply following each step in reverse order. This adds an additional level of difficulty to this already challenging box.) The box is available in Maple, Oak or Cypress.
This puzzle was made in a limited edition of 50 puzzles.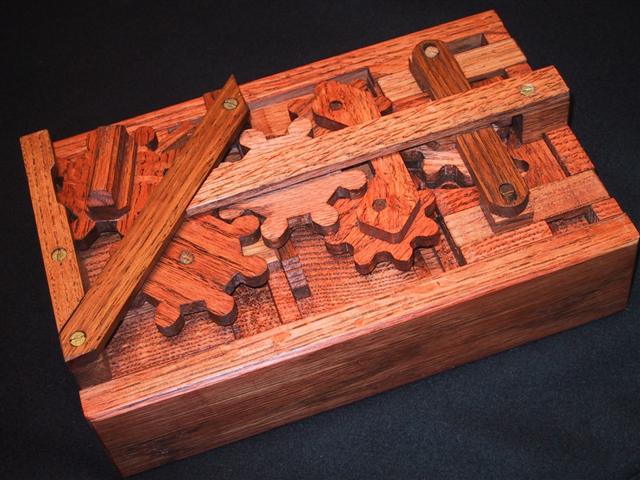 Stickman Box No.3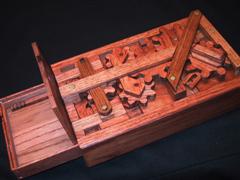 Main Drawer Open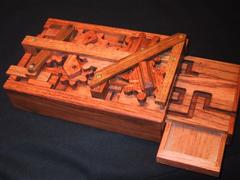 Second Drawer Open



International shipping available.